Bella Capri Restaurant
---
Bella Capri Restaurant has been a landmark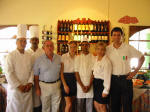 for Italian Cuisine here in Grand Cayman for many years. Located on West Bay Rd by the Strand shopping center, it is conveniently located close to most hotels and resorts.
Balla Capri offers an old world Italian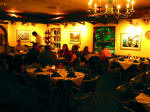 feel that distinguishes the restaurant from the rest. The staff, most have been there since the restaurant's opening, make guests feel as they were dining at a friends house.
The who's who of the Cayman Islands dines in this beautiful restaurant; they too deserve delicious food and Northen Italy Lago Maggiore ambiance. There you can find regulars like Dick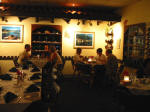 Francis whose love for a relaxed ambiance is fulfilled.
The restaurant's owner Marino is well known on the Island for operating top restaurants. With the help of Métier D' Radames who's restaurant's inner works are essential, not only does he make sure all guests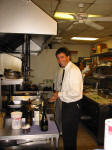 feel at home, he specially cooks them a meal if they so request. They have created this Cayman gem by offering exactly what diners want to receive; great service and great food.
Specializing in Northern Italian cuisine, they possess an extensive wine menu and their specialty is as it should be; based on rich pasta sauces, oven roasted meats and seafood platters.
If an early dinner is your choice, please see the Early Dinner Special for a great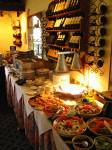 one price, three course meal.
Bella Capri also offers an delicious Buffet every Friday for lunch where you can taste all of their specialties in whole you can eat setting. The variety offered is extravagant; so make sure you arrive hungry for one of the best lunch buffet on the Island.