Silver City and...
---
Silver City Grand Cayman is a unique store offering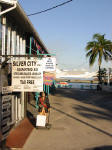 shopping for all your sterling silver jewelry and a selection of gift items in the silver theme. The shop was launched in February of 2000 and is nestled on the world-renown waterfront of George Town, Grand Cayman a few steps away from the Cruise Ship Landing. Silver City is the first all sterling silver jewelry store to be introduced to the Cayman Islands and remains the only shop featuring 100% silver items. Since this unique store was established they have had great pride in providing quality sterling silver jewelry at unbeatable prices.

At Silver City, the competitive advantage stems from their professional and nurtured relationships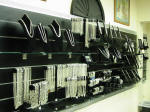 with customers, suppliers and even their competitors. Silver City listens and respond to the needs of both overseas and local customers alike. The One-Stop Shop features a full line of sterling silver jewelry from head to toe, and other specialties set in sterling silver, such as their classic and rear Baltic Amber, semi-precious stones, Black Coral, Millefiori (Venetian Glass), Marcasite jewelry, Caymanite Jewelry and cubic Zirconia fancy collections to name just a few.

The shop has close ties with key manufacturers and wholesalers so that they can bring to their shopping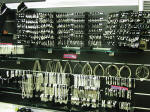 customers the best in quality, selection and prices. All goods are produced and sourced from many countries around the world.

Silver City was created to be the best. Their goal is to provide convenience, quality, variety and very competitive prices to their customers. As they continue to enhance their service to you, they appreciate your support and comments and do look forward to being of service to you.
A Few Silver Facts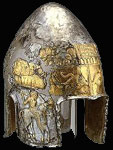 Silver (Ag) is a precious metal. It is one of the first metals used by humans. Pure silver is nearly white, lustrous, soft and flexible. Silver, when used in jewelry is usually in the form of sterling silver. Sterling silver, by definition, is composed of 92.5% silver and 7.5% copper alloy. In the jewelry trade, sterling silver is defined as 925 silver or SS. This identification may be tagged or engraved on each piece of jewelry. The exact composition of any piece of jewelry can be determined by a laboratory specialized to perform such an analysis, also known as an assay, and certify the jewelry in question.
PURITY GUARANTEE: Silver City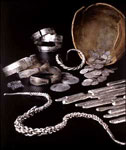 assures that all sterling silver merchandise sold in their shop is 925 sterling or above. Satisfaction guaranteed.
If you have any questions pertaining to their products or would like to order any of their merchandise via mail please contact Silver City by filling the form below:
Thank you for filling in our form, Silver City will reply via E-Mail ASAP

Choose from an excellent range of:

Silver Necklaces

Silver Bracelets

Omegas

Silver Anklets

Silver Specialty Sets

Silver Matching Sets

Ladies and Men Rings

All Gages and Sizes
Toe Rings
Gift Items
And More!!!