Grand Cayman Car Rental Tips
---
The Cayman Islands are a collection of three beautiful Islands and are gifted with the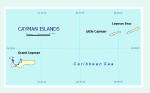 most modern infrastructure in the Caribbean. Grand Cayman being the biggest Island of the three holds many secrets that can only be discovered by exploring the many hidden beaches and neighborhoods.
Grand Cayman is also considered one of the safest locations in the world. Between the fully paved roads, well lit streets, courteous drivers and secluded beaches, one just has to rent a car and enjoy exploring our beautiful Island.
Grand Cayman is only 24 Miles long and 5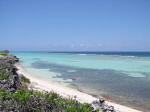 Miles wide, being a relatively "small" Island seeing it all in one day is not difficult. Well, maybe not "all" but the majority of highly popular tourist spots can be discovered in just a day. Once our visitors get the "hang of it", they are off to discover places off the beaten path.
"The hang of it" really relates to our method of driving here in Cayman. We drive on the left side of the street, one of the few places in the world to do so, and we create our own "mini traffic lights". It is not unusual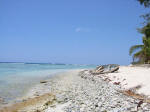 for a motorist to stop and simply let you exit your driveway in "heavy traffic". (Heavy traffic = 15 cars in a row) Most cars have steering wheels on the left but you can find steering wheels on the right as well, make sure to ask Avis for a certain steering wheel side if you have a preference. Most visitors find the steering wheel on the right helps them remember to stay on the left side of the road.
Once you have "the hang of it" and you have stopped turning on your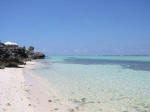 windshield wipers every time you want to turn your indicators on (you'll see what I mean, I still do it after 25 years!!) you will be able to visit beaches without a footstep in the sand, hidden local restaurants and get around as easy as you do at home!
There is only one main road in Grand Cayman, believe it or not it's signaled on the road maps as A1 to A5, but it's the same road going in a circle. If you get lost, a very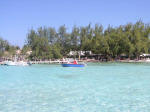 hard thing to do, all you will be doing are circles around the Island, you will surely catch on pretty fast when you pass Foster Food Fair 100 times over and over again.
So, try something different on your Caribbean vacation this year, drive on the left, stop and ask for directions, the natives will steer you the right way every time!