That's right, free Scuba Diving in Grand Cayman with Tortuga Divers on the East End of Grand Cayman!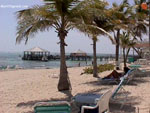 To receive this great gift, all that is needed is a certificate. The certificates can be found in gas stations, the Avis car rental offices and Hotel or Condominium lobbies across the island. Take the coupon to beautiful Morritt's Tortuga Club in East End and take a brief tour of the property with one of the clubs representatives.

No cost, obligation or pressure tactics are used for guests taking the tour at any time. Morritt's, known for it's friendliness, is a must visit while vacationing in Grand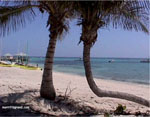 Cayman.
The free diving is for two people, (both people have to tour the property and must be certified divers) classified as a two-tank dive. Tortuga Divers will take you on the famous Cayman Wall for the first dive and to a magnificent shallow reef for the second dive. Not only is it a great deal all on it's own, it even includes equipment!!! This incredible offer comes with free money, click here for the full version.