La Casa del Habano
---
La Casa del Habano in Grand Cayman is a true delicacy experience in the art of cigars. Offering clients

outstanding service and selected authenticity guaranteed products, accessories, antique Cuban humidors and beautiful surrounding, La Casa del Habano is a must visit for all visitors to Grand Cayman.
The store is furbished with it's own walk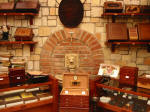 in humidor, used to distinguish La Casa del Habano characteristic. In this humidified area all cigars are separated from the rest of the property to assure the utmost quality is fully retained for all of the habanos assortments.
The locked humidor section is designed specifically for keeping the cigars acquired by the client of La Casa. The store makes sure the proper temperature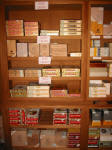 and humidity are kept within perfect conditions and becomes responsible for the protection and guarantee of their products. Here you can find were most major Hotels precious collections of cigars are kept. The Hyatt, Westin and more entrust La Casa to retain their investment in perfect condition.
Located on the Waterfront in the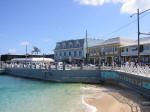 Center of George Town between the two Cruise Ship piers, La Casa will take you to the exotic locale of world class cigar making. The famous cigar chain totally immerses you into a true Cuban experience.
With a classy cafe' section, La Casa serves the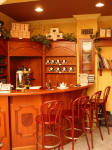 finest in Cuban coffees which you can enjoy while tasting the worlds best cigars. The scope of La Casa is to not only ensure an understanding of cigar making and selection process; it is a comfortable Eden where customers can relax and enjoy their time discussing their passion for the Cuban art of cigar making.
The wide selection of cigar accessories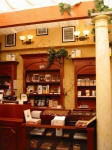 includes handmade Cuban antique humidors that are one of a kind creations. Imported directly from Cuba, purchased at auctions, these works of art are available for purchase by the distinguished Casa Del Habano client.
La Casa del Habano offers competitive Duty Free cigars with service to the departure lounge at the airport. If you are visiting for the week, make sure to stop by the store and enquire on our duty free services.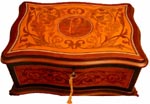 There are currently 95 La Casa del Habano stores world wide. They are all regarded as the uppermost source for cigars collectors and aficionados.
For orders and shipping please call 345-946-4666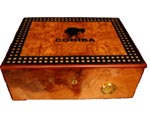 Make sure to ask about our great duty free prices on all boxes of cigars!
We will deliver all duty free cigars to the Airport or Cruise ship for you and you can save up to 100% by taking advantage of the Duty Free laws!!