Gateway of India
---
Gateway of India has captivated Grand Cayman with exotic spices and cultural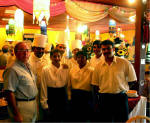 food diversity since the restaurant's opening. The restaurant located on West Bay Rd next to the Strand Shopping Center is an exceptional find for Indian cuisine aficionados.
If you have never tasted this delightful cuisine, we have an Indian Food Guide to introduce you to an exciting, fascinating type of cooking like you have never tasted before and we are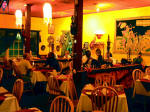 confident you will meet a new found favorite.
Gateway of India's ambiance is a step into the Indian Subcontinent, with ornaments and fabrics from both Northern and Southern regions, the decor and food presentation is bound to fully involve you in the art of Indian cuisine.
The Restaurant's wide variety of curries and spices quickly turn the diner away from the
ideology that all curries are green and very spicy. In fact, most dishes are of a mild curry nature; with a variety of golden, red, pink creamy coloring and the wonderfully tasty spices can be adjusted to taste.
In a Northern India tradition, Gateway of India has a fantastic lineup of traditional breads to accompany all meals, handmade and baked in a clay oven. The clay ovens are also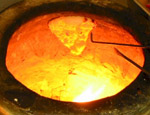 used to create exceptional lamb and chicken dishes.
If you are a fan of this incredible cuisine or would like to try a new exciting taste, visit Gateway of India to discover why locals on our Island rave about this beautiful restaurant.
Gateway of India also offers a delicious buffet every Friday during lunch. Available 11:30am to 2:30pm the all you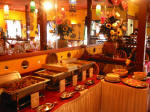 can eat buffet showcases the best selection of Indian delicacies; perfect for a restaurant where every dish is a favorite, and because of the many diverse items on the menu, it's impossible to order it all in one sitting.